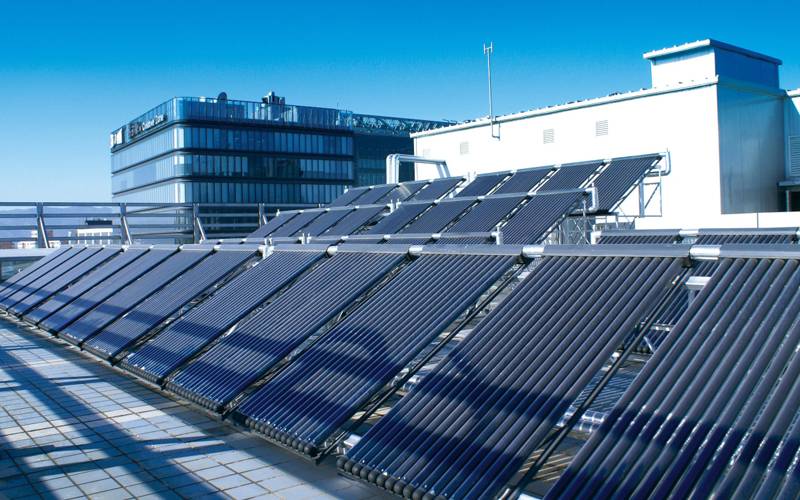 Application field
The supercapacitor backup power supply is a distributed backup power supply that can be used as a backup power supply for heliostats. When a failure occurs, the heliostat control system can respond and adjust the focus position as soon as possible with the support of the backup power supply, preventing the spot from concentrating on the wrong position and causing an accident.
Application principle
The supercapacitor replaces the battery as a backup power source for solar thermal power generation. Usually, the electric energy generated by solar thermal power generation charges the supercapacitor energy storage power supply until the energy storage reaches the rated voltage.
In the power-off state, the supercapacitor energy storage device drives the heliostat to rotate to the horizontal position, eliminating the harm to the heat-absorbing tower.
Solution
Safe and Reliable-Yutong Super Capacitor Vehicle
Strictly follow the ISO9001 system, TS16949 system and other quality management processes to ensure product consistency.
Rigorous testing to verify safety and reliability requirements.
It can be used in a wide temperature range and can be used from -40 degrees
High performance-Yutong super capacitor car
High power, deep-level high-power charge and discharge
Low internal resistance, high current and small temperature rise
Long life, millions of cycles
High insulation to ensure the safety of use
Customization – super capacitor emergency power supply
Flexible capacity and voltage design
Structural custom development to ensure the optimization of the general layout
Integration – braking energy recovery
Independent balance between monomers to ensure consistency within the life cycle of monomers
voltage balance
Overvoltage alarm